Are you planning a trip to the Great Smoky National Park? Perhaps you're going for a wedding, or a family reunion, or perhaps you've just decided this is a great place to go on vacation! Whatever your reason for visiting the park, there are places that you have to see! Read on below to find out the top places that you should make a stop at when you're visiting.
First of all, you might be wondering where you should stay while you're vacationing. There are some great hotels, chalets, and cabins in the Gatlinburg, Tennessee area, as well as in Pigeon Forge. If you can't decide what kind of cabin you're looking for, don't worry! There are so many options that you might just find yourself overwhelmed by the possibilities! First of all, what's your budget?
That's going to determine what kind of cabin you decide to stay in: do you want something cheap? There are affordable but comfortable cabins in Gatlinburg that will make you wonder why it's so inexpensive! If you have more of a budget to spend and want to splurge a little, there are many luxurious cabin options to choose from – ones that can house up to thirty five people!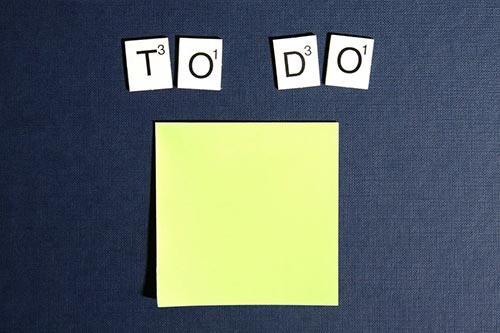 Considerations for Cabins
Of course, there are other considerations besides price when you're picking out a cabin to rent for a few days or maybe a week. There are cabins that are completely modern and provide everything from a dishwasher to 70" screen televisions and even theatre rooms. Of course, you might want to enjoy life as the earlier settlers did, and have a cabin that's has a more rustic charm. Those are available as well.
If you have other considerations, make sure you find a cabin that will suit your style as well as your budget. Do you need one that allows pets? Do you need it to be motorcycle accessible? Maybe you want one with a large, comfortable hot tub for you and your family to enjoy after a day of exploring the National Park. There's literally something for everyone!
Now, onto the Great Smoky Mountains National Park itself. There are certain places that you should definitely check out.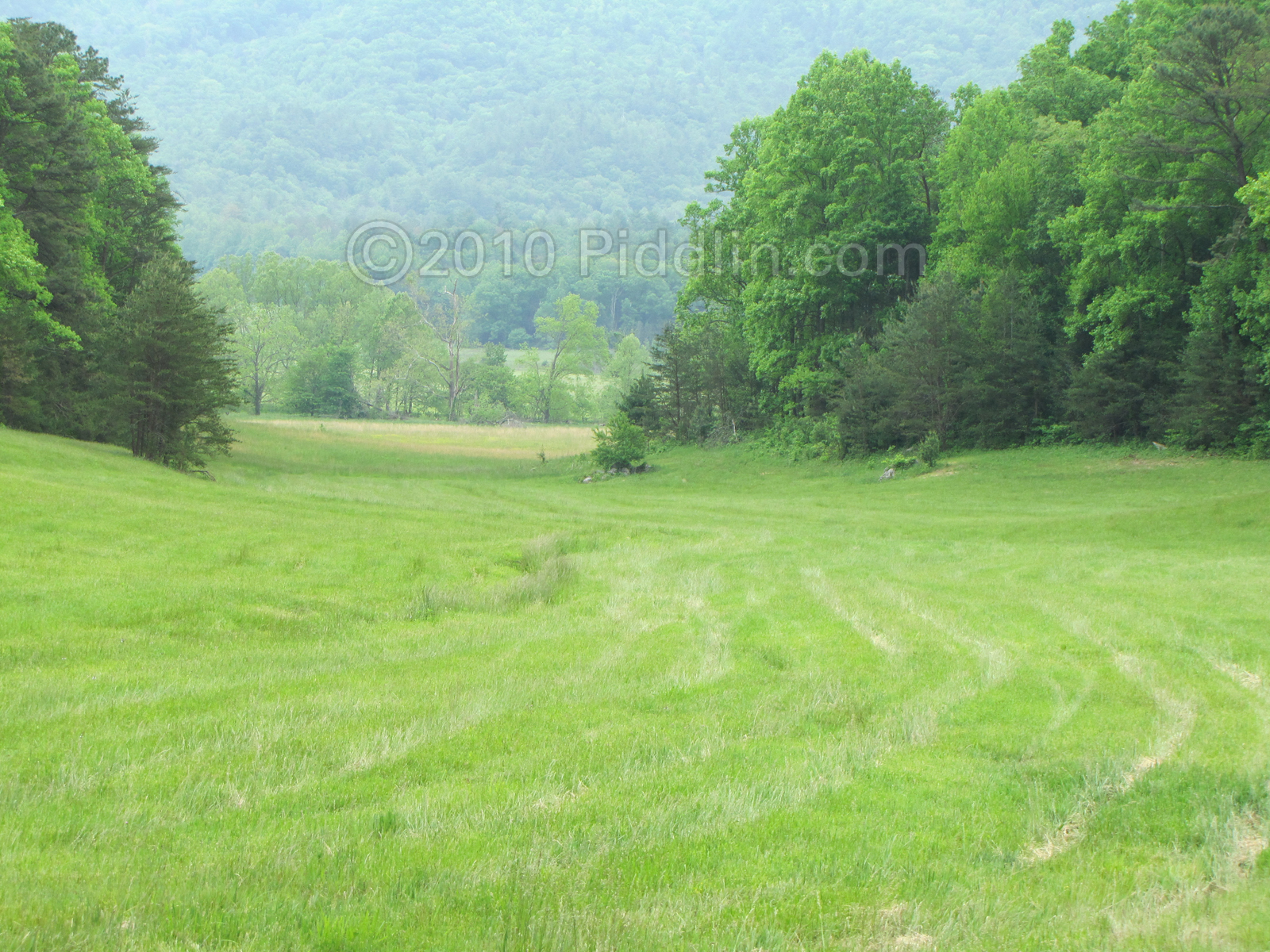 Cades Cove:
Cades Cove is one of the most popular areas of the Great Smoky Mountains National Park. It hosts millions of visitors every year! A lot of people think of Cades Cove and it's rich history when planning their visit to the park.
Before Cades Cove became part of the park, it was home to a variety of people who built buildings, farmed, and grew different crops. When the national park was created, they were forced to leave their homes and seek residence elsewhere.
If you're visiting Cades Cove for the first time, you're going to have tons of things to see and tons of things to do. Below is a list of things that will get you started while you're visiting.
Black Bears:
The Smoky Mountain area has one of the largest, protected areas in eastern America where black bears can live. For that reason, black bears can be found all throughout the park, at any elevation. There is an estimated fifteen hundred of them throughout the park. Remember bear safety, though! You can look up tips online on what to do if you run into a black bear, but you can also ask a park guide or any employee.
It's important to make sure that you don't feed the black bears, or leave anything behind that they can get into. A black bear will leave naturally up to fifteen years, but if its' been 'touched by human hand', it's life expectancy will drop down to five years! Keep our furred friends safe and remember to pack out what you pack in.
Tuckaleechee Caverns:
These caverns were originally discovered in the mid-19th century and then opened to the public by Bill Vananda and Harry Myers in 1953. They are considered to be the underbelly of the earth's oldest mountain chains. They are also sometimes called the 'greatest site under the Smokies'. These caverns are somewhere between twenty and thirty million years old! They contain beautiful cave-onyx formations that can be up to twelve feet high and six inches long! Make sure you bring your camera when visiting these special cabins!
Spruce Flats Falls:
This is a beautiful waterfall that is located in the Tremont Section of the Great Smoky Mountains. The trail to take to reach these falls begins at the Tremont Institution. The open, flat area which occupies the institute is known as 'Walker Fields', and was named for Will Walker who first settled there in 1859. The trail is somewhat unknown, but is only a two mile round trip trail. It is a moderately difficult trip with slightly steep areas and rocky areas.
The main section of the waterfall is just about thirty feet high, and from there the water descends over a small drop till it lands in a beautiful plunge pool at the bottom.
Rockefeller Monument:
The Rockefeller monument was erected to honor Rockefeller's wife, Laura Spelman. She helped to purchase the land for the park by donating over five million dollars. This was when a group of activists, including both residents and tourists got together to raise money to make sure the national park became protected land. This two tiered stone structure now sits on Newfound Gap.
Dollywood Grist Mill:
The Grist Mill at Dollywood is truly a piece of history everyone should visit. Built in 1982, it was the first fully operational grist mill built in the state of Tennessee in more than 100 years. This Grist Mill was constructed exactly as it would have been more than a century ago when residents of the Smoky Mountains would rely on the giant water wheel to grind corn and wheat.
Clingmans Dome:
Clingmans Dome is the highest point in both the Great Smoky Mountains National Park, and in all of Tennessee! It stands at 6,643 feet above sea level. Visitors can stand outside and see a full three hundred and sixty degree view of the park!
If you want to hike to Clingmans Dome, be prepared for a relatively steep half-mile walk from the parking area. Both adults and children can make the hike, but they need to be prepared. Make sure you're wearing comfortable shoes, and appropriate clothing. The view is definitely worth the exercise, so make sure to bring your camera, so you can memorialize this trip forever.
Newfound Gap Road:
Newfound Gap Road was named one of 'America's Best Winter Drives'. It is a breath-taking route to take through the Smokies. When you drive along this road, whether from Gatlinburg, Tennessee, or from Cherokee, North Carolina, you will eventually reach an elevation of just about three thousand feet. There are many areas to pull over along the road, so you will have many chances to take photographs of this beautiful area.
If you do plan on stopping to take photos, or even if you're planning to just stop and soak in the beautiful views, make sure you bring a jacket, even a light one. Even in the summer time, the high elevations make this a chilly place.
This road is just about thirty three miles long, and is the main route through the Smoky Mountains National Park. It takes about an hour to drive this gorgeous place. Just remember that in the winter, they cannot salt the roads, so be careful when you are driving. The salt is not environmentally friendly, and the road is part of the protected area of the national park.

Roaring Fork Motor Nature Trail:
This trail is absolutely one of the most popular motor trails in the area. It is located at the the eighth traffic light in Gatlinburg, and you will then travel into the mountains from there.
Roaring Fork is one of the fastest-flowing and largest streams in the National Park, which can be seen from the motor trail. If you enjoy slowing down, taking your time, and just soaking in the beauty of the national park and all of it's historic buildings, then make sure you make this six mile trail part of your visit!
Due to winter snow and ice conditions, the Roaring Fork Motor Nature Trail is only open seasonally. It is open till November thirtieth, and then reopens in either early or mid April of the following year.
Sugarlands Valley:
The Sugarlands Valley Trail is best for anyone who wants to learn more about the Great Smoky Mountains National Park. The trail can be found near the Sugarlands Visitor Center. Here, you can stop and talk to the visitor center employees and park rangers about the area. They have the most information about the national park, and will be able to answer any questions you might have about the Sugarlands Trial (or any other trail in the park, for that matter).
You can also pick up a Great Smoky Mountains National Park trail map while you're visiting the Visitor's Center. This will allow you navigate better throughout the park.
The trail is just about a half mile in distance, and only takes about forty five minutes to complete – on the high end. Along the trail, you might notice the diversity of the entire national park – all in one spot! There is everything from historic sites, to flowers, to streams, to old roadways!
Other Attractions:
If you're visiting the Great Smoky Mountains National Park, then you're going to want to take the time to visit the areas nearby. There are a lot of great places, such as Gatlinburg and Pigeon Forge that will make your trip all the more worthwhile.
While you're in the area, make sure to check out Ober Gatlinburg. This is a great little ski resort that has things for the entire family! In October and November, you can enjoy the famous Oktoberfest where there is German themed food and beers, games, songs, and face painting!
There is also a giant mall with shops that cater to just about everyone. From a kid's store where you might just possibly meet the famous Obear, to a custom leather store where you can find everything from shoes to jackets to purses. The center point of the mall is a delightful ice skating rink where everyone can try out skating for three hours for just $9!
Wildlife Encounter
That's just the inside attractions though – there is also the wildlife encounter, where you can see everything from a family of black bears (as long as you don't come in the winter when they're hibernating) to playful river otters, feathered birds of prey, flying squirrels, and all sorts of other animals! The habitat is about to get even more animals such as foxes and other things that are native to the Great Smoky Mountains National Park!
Alpine Slide
There is also the alpine slide – where a scenic chairlift is combined with an awesome descent through woods and ski trails! There's the chairlift itself, where you can get mind-blowing views of the Great Smokies. There is water raft rides, chair swings, mazes, mini golf, arcade games, carousals, and plenty of kiddie rides that include tunnels, swinging bridges, a web crawl, and ladders and chutes!
Aerial Tramway
Don't forget the aerial tramway, which takes you on a beautiful two mile trip up to the amusement park and ski area! There is also the ski mountain coaster, meant for two people and customizable depending on how fast you want to go!
For those who want to ski, there are plenty of slopes for you to try out, whether you're a beginner or an expert. You can even ski at night on most of the trails! Only the Grizzly isn't available for night time skiing.
When you plan your vacation in the Great Smoky Mountains National Park, there are things to do for the entire family. Make the national park your priority – there are dozens of wonderful things to see and do, and it'll make a vacation that's worth remembering for the rest of your life. Just remember – bring your camera, bring your sense of adventure, and prepare to be amazed.