Are you looking for a great place to vacation? The Great Smoky Mountains might be the place you're looking for! There are hundreds of great things to do in Gatlinburg, Pigeon Forge, and the surrounding areas. Whether you're a fan of hiking, biking, animals, or all of the above, you're going to find yourself having a ton of fun!
You might be wondering where you'll stay while visiting the Great Smoky Mountains. Not everyone wants to rent out one of the available hotel rooms or even stay in a chalet. Luckily, there are hundreds of cabins for you to choose from and finding one is as simple as turning on your computer, firing up the Internet, and searching for a cabin in the area.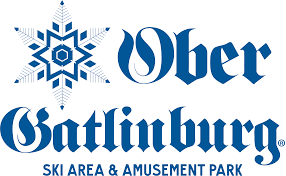 Renting a Cabin
The type of cabin that you rent will depend on you and your preferences. Perhaps you'd like a cheap cabin rental so that you can save your money for shopping and games. There are affordable but comfortable cabins that will suit your needs. Perhaps you want a luxurious cabin to rent. Those are high in demand as well, and there are plenty to choose from.
There are also cabins to suit your every need: do you want a cabin that's modernized with a dishwasher and other amenities? Do you want a cabin that's rustic and takes you back in the past to see how people used to live? Perhaps you need one that's pet friendly, or one that's motorcycle accessible. Those are all options that you can choose from! Some of the cabins have hot tubs, and some of them have campfires! Whatever you want, you're sure to find when you book a Gatlinburg cabin for your stay!
Ober Gatlinburg
If you're wondering what to do when you finally find the perfect cabin and settle in for an amazing vacation, perhaps you'd like to check out Ober Gatlinburg. This is a wonderful area in Gatlinburg that has activities for the entire family, no matter what age they are. There's something for everyone to enjoy!
Oktoberfest
Let's start out with the famous Oktoberfest! This celebration is one of the greatest ways to experience the Great Smoky Mountains in the fall months! The changing leave colors (from a vibrant green to reds and golds) and cooler temperatures make it a wonderful time to come visit the area and enjoy this festival!
Held from September 21st through October 28th in 2018, there is plenty of time for you to work your vacation around this famous celebration. This beloved event celebrates some of the traditions of the original Oktoberfest in Munich, Germany. Whether you're old or young, there are going to be a variety of activities for you to choose from.
One of the best parts of Oktoberfest is the delicious food! Most of it is German themed, and is derived from cuisine and recipes from traditional Bavarian parties. This includes (but, of course, is not limited to) schnitzel, strudel, bratwurst, turkey legs, sauerkraut, and pretzels. During the festival, the Seasons of Ober Restaurant switches to an Oktoberfest menu, so you can try out all the different foods you want!
The Beer
Of course, to go along with German food is the beer. For the guests who are over 21, there is an Outdoor Bier Garden that's open every day for beer sampling so you can find the best beer to accompany your meal! There are different breweries featured each weekend, and on Saturdays, they even have a company representative present for you to speak with so you can learn a little more about the companies that are brewing your beer.
Besides just authentic German food and beer, there is also outdoor games to look forward to, as well was the Bavarian Fun Makers Oompah Band. The band wears authentic lederhosen while performing popular Bavarian folk dances, sing-a-longs, oompah music, yodels, and even more! There are many performances a day so if you miss one, don't worry. There will be others for you to check out and listen to! It's definitely worth your time, so make sure you stay for at least one of these popular, traditional celebrations!
Bier Garden
The Bier Garten is open from noon until six in the evening every day! On Saturdays, it stays open until seven! The outdoor games, including inflatables, are open from noon till six, and from noon till seven on Saturdays. Also, on Saturdays, there is free face painting!
Please remember that the outdoor activities such as the Bier Garten, and the games, are going to be based around the weather so if it's looking stormy outside, just give them a call to see what's open and what's not!
Ober Gatlinburg isn't just known for it's popular Oktoberfest though. There are dozens of other things that you can do – both indoors and outdoors! Let's start with the indoor activities and go from there. First of all, there's the giant Ober Gatlinburg mall! The mall has dozens of stores for you to check out including the Galleria Gift Shop, where you'll find the most unique collection of snowboarding, skiing, and Great Smoky Mountains t-shirts, hats, and hoodies.
Gift Store
There's also the Slopeside Apparel and Gifts store, where you can find both casual and outerwear for both men and women. They have awesome brands that range from Mountain Hardware to CandyGrind, Helly Hansen, Kavu, and even more! It doesn't matter what the weather or season is: you'll find something to love.
If you have a kid, you might want to check out Obear's Playhouse. Not only will you be able to shop for toys, games, books, and more, but you and your child might even meet the famous Obear… he's known to spend a lot of time there!
Jensen Imaging
There's also Jensen Imaging, where you can pick up your photographs to best remember your time in Ober Gatlinburg! There's the Family Crest, where you can find your own special coat of arms, and pins and patches! Don't forget the leather shop – coats, shoes, and even more can be found here!
Of course, there's always the centerpiece of the mall – the large 140' and 75' indoor ice skating rink! This is open year round! You can skate for three continuous hours for just $9! This is a great chance for kids and adults alike to practice their skating and have a great time! It's superb for a romantic date, and it's just a great way to kill some time if it's raining outside and you're unable to enjoy the outdoor activities.
Awesome Mall
Speaking of outdoor activities, there are even more for you to choose from once you leave the safety of the giant, awesome mall! There is the alpine slide for starters: it's one of the only ones in the entire country! This ride encompasses a spectacular, scenic chairlift ride (which also happens to be the longest one in the south!) that will take you up, up, up to Mount Harrison, as well as a jaw-dropping descent that dips and weaves and whirls and wanders all the way down through the woods and ski trails. At the top of this chairlift, you can also find bumper cars and a variety of other rides that the kiddos will most definitely enjoy!\
Wildlife Encounter
You're going to want to check out the Smoky Mountain Wildlife Encounter. This is where you can view all the different animals native to the Smoky Mountains. This includes, but is not limited to, the playful river otters, the beautiful bobcats, the feathered birds of prey, and… the elusive black bears! The family is composed of Minnie and BJ, and their five year old children, Holly and Chief. If you want to meet this beautiful family of black bears, make sure you come during the spring, fall, or summer. During the winter months (December, January, and February) it is most likely that the bears will be hibernating, out of anyone's sight, sleeping nice and soundly till the warm weather comes back around. Don't worry, though! There are still river otters splashing around in the underwater viewing area.
Eventually, there will be other animals in the wildlife encounter: such as foxes, and other native species to the Great Smoky Mountains.
You should definitely give the nocturnal house a visit while you're in Ober Gatlinburg! This includes even more Smoky Mountain wildlife, such as raccoons, turtles, skunks, flying squirrels, and even snakes! Come and meet these new friends.
Ski Mountain Coaster
The newest attraction for Ober Gatlinburg was opened in August of 2015. This is the year round Ski Mountain Coaster! It is located just beneath the peak of Mount Harrison. This exciting ride will offer the visitors some fantastic views! The ride itself lasts about six minutes and covers over four thousand feet! It departs near the tubing park, and begins with a relaxing uphill ride throughout the woods bordering the Great Smoky Mountain National Park! Once the ride reaches the top though… you're going to be zipped down adrenaline filled dips, zig zags, turns, and corkscrews! This ride is definitely enjoyable at the heart-racing, breath-taking twenty five mile an hour speed. However, the the ride is actually meant for the entire family! It can be slowed down and adjusted to your enjoyment level. It is meant for two people to ride at once, so children of any age can feel safe alongside one of their family members.
Aerial Trams
The aerial trams carries about one hundred and twenty passengers at a time. It usually takes somewhere between three to four thousand people a day up to Ober Gatlinburg from downtown Gatlinburg! It is an awesome two mile ride up to the amusement park and ski area. There is a breath-taking view of the lights of Gatlinburg, Pigeon Forge, and beyond. The ride goes just under twenty miles an hour, and takes about ten minutes to get to the resort.
Of course, we can't ignore the skiing aspect of Ober Gatlinburg, nor the snowboarding! There are eight slopes and three chair lifts for your enjoyment! The snow season begins around mid-December and lasts until about early March. It doesn't matter if you're rusty, or even if you have zero experience at all! There's a ski school for the beginners which will teach you how to handle the slopes for the highest amount of fun possible! For those who aren't beginners, but just aren't ready fore the expert slopes, there are six different runs to check out, including the Castle Run and the Alpine Way!
Three Amazing Slopes
However, for those of you who are experts on the slopes, you'll find that there are three amazing slopes to check out: There's the Mogul Ridge, the famous Grizzly, and the Terrain Park! If you aren't too exhausted from trying out the slopes all day, you should absolutely check out the night skiing; there are seven slopes you can enjoy at night (everything except the Grizzly).
If you enjoy skiing, check out the Winter Outfitters: a full-service winter sports center that trades in ski and snowboarding equipment and winter sports clothing. There is also an awesome tuning shop that you can use to make sure the equipment hasn't deteriorated since you last used it. You can also check out their ski and snowboarding services. It includes edges and waxes, performance waxes, hot waxes, and full tuneups.
Snow Tubing
Enjoy one of Ober Gatlinburg's newer attractions: snow tubing! There are nine lanes, each one being about four hundred feet long with a fifty foot vertical drop! You won't need lessons or even specific equipment. Just bring yourself, your sense of excitement, and come to have fun in this ride! It's open to anyone who is six and older, as long as they are above 42 inches tall. The children who are three to five must be accompanied by an adult. Kids under three are unfortunately not allowed.
Snow tubing has all the fun of sledding without making you trudge back up the hill after. The Magic Carpet does that for you! Of course, you must sign a waiver before enjoying the magic that is snow tubing. If you are under eighteen, you must have an adult sign your waiver for you. Snow tubing is based around the weather and temperature restrictions.
Ober Gatlinburg is an awesome place for the entire family, with rides and activities suited for everyone. Make sure you bring your camera, because you're going to want to remember this for years to come!