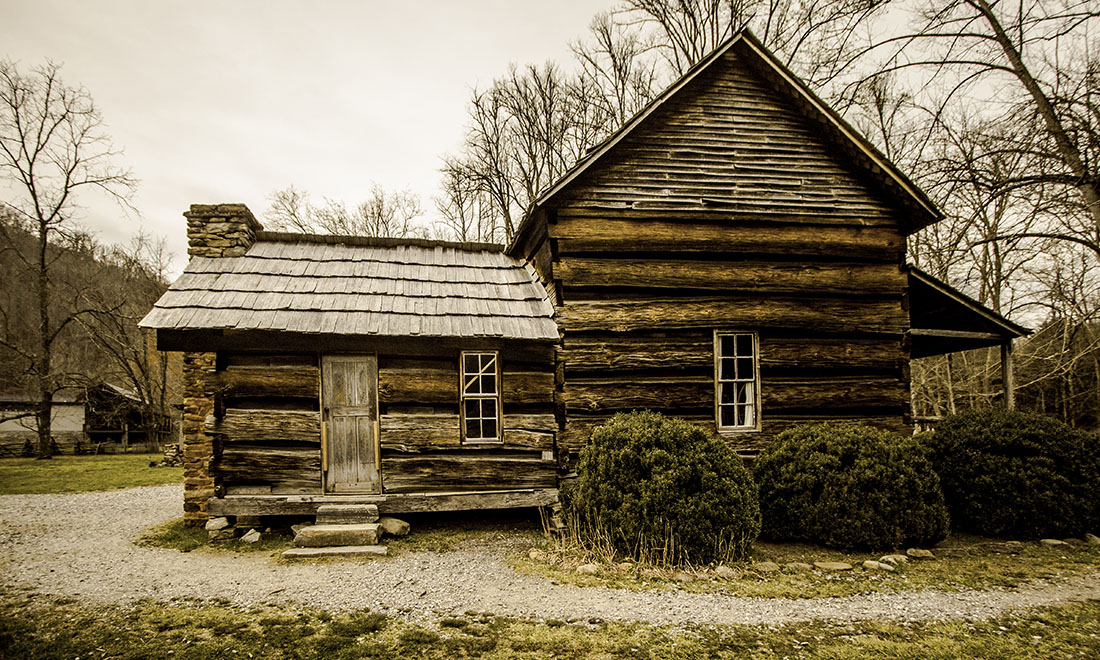 Native Americans have had great influence on many things that we use and do in today's society. In fact, many of them are still having an impact on today's society. They also impact the future, as a way of making things easier on our children. The Cherokee people are certainly not exempt from this list of Native Americans of the past and present, giving us a new hope on many things.
Their creativity, in particular, has been a motivating factor in continuing many traditions. Some have all but been forgotten in many other cultures. This creativity has sparked a newfound desire for many people now to pursue their special gifts. These gifts involve designing art and creating crafts. With tourism continuing to be a factor, more people are finding that they can love what they do. They're also able to sustain a good lifestyle for their families. Let's take a look at 6 Cherokee people that have done a great deal to influence today's artisans.
Goingback Chiltoskey
One of the most self-sufficient of the Cherokee people who had a tremendous impact on the arts and crafts movement is Goingback Chiltoskey. He was born in the Piney Grove community to Cherokee-speaking parents. He was born into a family that made everything they owned by hand. They would pass this trait on to young James—his birth name. His early life was fraught with challenges—learning to speak English at school, being one. However, he overcame them by doing various labor jobs in the school building. His calling would come, though, in the form of woodworking. He would then develop many other skills that would help him later on.
Moved to South Carolina
Chiltoskey would move to South Carolina where he went to a school famous for its woodworking program. His skills in building a few items got him into the school, in lieu of him paying the tuition. He would then learn to read blueprints and make mechanical drawings. After a stint at the Haskell Institute, he would go on to learn more skills in jewelry-making and silversmithing. Always seeking opportunities at schools, he would return home in 1935. This is where he took a job as a teacher in woodworking. During this time, he traveled west in the summer, attending different schools and building his talents. These included carving, handicrafts, and sculpture.
Army Corps of Engineers
His growing list of talents helped him land a prestigious job with the U.S. Army Corps of Engineers, making scale models from blueprints. Here, he also made secret war-related projects that were important to our security. After getting valuable experience working in fiberglass and plastic, he and 5 other engineers built a company named "Imagineering". They made models for Hollywood film companies. But it was his time spent in Cherokee where he became a local legend that other Cherokee people would admire.
Qualla Arts and Crafts Mutual
He and a few other Cherokee people—including his brother—would form the Qualla Arts and Crafts Mutual. They became part of the charter members of the group. His work in Washington D.C. kept him quite a busy and productive man. However during one of his times spent in Cherokee, he met and married a schoolteacher. Their marriage remained strong despite them only spending the summer months together while he worked in D.C.
When Chiltoskey retired, he returned to the Qualla Boundary, where he built a house by the Oconaluftee River. A few years later, his legacy was boosted by an exhibit of his work being displayed by both the Indian Arts and Crafts Board and the Qualla Arts and Crafts Mutual. His is certainly one of the Cherokee people who built a large range of skills through self-sufficiency, along with an extensive education.
Rowena Bradley
When you think of basket weavers and Cherokee people, you would more than likely come across Rowena Bradley as one of the first names on that list. A third-generation basket weaver, she had basket-weaving in the blood from birth. Bradley was raised in the Painttown Community on the Qualla Indian Boundary. She would learn the art of basket-weaving by being transfixed by her mother's techniques. This started from as young as she could remember.
The work of weaving baskets was primarily done by women. However, the men in the family would also play a large role in providing the materials. Her father, Henry, was Principal Chief of the Eastern Band. That didn't stop him or her brother, Jim, from gathering up rivercane and digging up roots for dye materials.
Trading Baskets for Groceries
Rowena Bradley was one of the Cherokee people who would not learn to speak English, but that didn't stop her from earning a living selling her baskets. Many of these baskets would even be used as money to trade for groceries at the local store. This was made even tougher, because it was quite the walk into town just to get food supplies, and the baskets had to be tied up so they could be handled properly.
The art of double-weaving baskets would come to be a lost art form, and by the time Rowena Bradley was doing it, she knew of only 2 other Cherokee people doing it—one of them being her mother. She would make her living by perfecting the art by making rivercane baskets with this technique.
Standout Basket-Weaver
The creativity that she displayed in this whole process made her a standout basket-weaver among the Cherokee people. Despite learning double-weaving from her mother, she would make up designs on a whim. They were quite elaborate in nature and were fueled by her creative spirit, and they could not be identified by name.
Finally, all of her inspirational work would be recognized by fellow members of the Cherokee people, as her exhibition of baskets was displayed at the Qualla Arts and Crafts Mutual in Cherokee. This would include 15 of her rivercane baskets, with a few of them using the rare technique of double-weaving. Shortly thereafter, 3 of her baskets would be permanently held by the U.S. Department of the Interior's Indian Arts and Crafts Board—a prestigious stamp of approval on the quality of her work.
Unfortunately, she would not be optimistic about the future of basket-weaving. She stated her concerns that children do not take the same interest as they used to do. Eventually, she thought the art form would eventually die out. Fortunately, it has underwent a resurgence. This was no doubt due to a desire to use old methods as a way to attract tourists. Especially those that visited the area and wanted to be educated on the history of Cherokee people.
Lottie Stamper
If you thought Rowena Bradley was an easily identifiable name among the Cherokee people, then Lottie Stamper would be another name that's synonymous with influential basket weavers. Born Lottie Queen, her mother was also a basket-weaver of white oak, teaching young Lottie the craft. Like the Bradleys, her family would travel long distances to sell their baskets to customers.
Painttown Community
As Lottie worked super hard to perfect the art of weaving baskets, she would get married to Bill Stamper and moved to the Painttown community. Starting out with the single-weave technique, she would learn to make rivercane baskets. It also helped marrying into a family with a rich history, past and present, of basket-makers. This, in turn, motivated her to expand her skills that were already becoming very good, due in large part to her meticulous nature—quality was queen here.
This expansion of skills led her to learn the dying art of the double-weave technique in making baskets. The motivation would come as she perfected her art of the single-weave and was asked to become a teacher, since she was so good at what she was doing. She would even hang designs and pictures of her technique on the walls of her classroom so her students good see all the quality work she was accomplishing. Her work with the patterns would change the way traditions among the Cherokee people were shared.
The Difficulty of Double-Weave Baskets
What made the double-weave baskets so difficult was that it was essentially 2 baskets in one, which if woven tight enough, will actually hold water. Lottie Stamper was so pleased to learn this that she considered it one of her happiest days. Despite the fact that Rowena Bradley and a few others were still utilizing this method, Stamper is widely lauded as the person who was most important to its re-discovery—mainly because of her many years teaching the craft to young Cherokee people.
She had many influential years spent teaching at the Cherokee Boarding School. Later, she would also teach at the local High School. She even took a job teaching the Choctaw tribe. She taught them the basket-making methods that made her such an important Cherokee figure.
John Julius Wilnoty
Switching over to the carving methods among important Cherokee people in modern is a man who didn't seek a lot of attention for his talents. John Julius Wilnoty. This belies the fact that his parents were not expert carvers. Young John would gain notoriety for his unique methods that he leaned on his own.
Cherokee people regard him as a spectacularly influential person among Cherokee artisans. This is mainly for the artwork he created throughout his lifetime. Early in life, the cards were stacked against him. He had no formal education, and only developed his skills after 20 years of age. He was a member of the Eastern Band, born in Bigwitch before moving to Wolftown. Times were tough as the uneducated Wilnoty struggled to make ends meet. This was before realizing he could sell pieces of pipe rock by putting faces on them.
This would prove to be a pivotal moment in John's life. It gave something to the Cherokee people that they could take home and cherish. Those little pendants he made would end up in a friend's possession where they would sell out fast. This was the first sign that he could make it on his own with a little tinkering. These efforts led him to consider other ways of creating artwork with stone.
Odd, Complex Figures
Gaining inspiration from a collection of pipes from the Museum of the Cherokee Indian, Wilnoty would try his deft hand at some. Soon, he would begin carving out pieces fast and furious. He would work at odd hours of the day. He basically came up his own way of developing quality carvings—most of them being made from soapstone. His odd, complex figures became a style that caused many Cherokee people to become intrigued with his work. They would characterize him as an eccentric artist. These figures were highly imaginative. Parts of his art becoming sublime pieces. Much of what he did on these pieces wasn't picked up by most buyers upon first sight of his eclectic work.
His work covered the whole stone spectrum. Therefore he would prove to be one of the most creative and talented Cherokee people that ever used the medium of stone. Within ten years of learning the craft, John Julius Wilnoty would have his work featured at the Qualla Arts and Crafts Mutual. His work would also eventually be shown at the Smithsonian Institute. It was also shown atthe Indian Arts and Crafts Board in Washington D.C.. This proved that nothing was out of reach to develop and create talented works of your own. Even if you don't have the upbringing to nurture this talent. His sons, though, would learn a great deal from their father, establishing themselves as excellent carvers as well.
Rebecca Youngbird
Named after a grandmother who was one of the Cherokee people to walk the "Trail of Tears", Rebecca Youngbirdis an important figure in modern pottery-making. Born into a family that returned after beginning this fateful journey, her father was named Comeback Wolf because he was born during this time. Youngbird lived on the QuallaBoundary until she was sent to a boarding school in Pennsylvania. It was in her twenties—after returning to Cherokee—that she started working on pottery for the first time.
Youngbird had no idea where this was going to take her, as she had no experience with it, but she quickly discovered that she enjoyed the process involved with working with clay. Her "a-ha" moment came as she was looking through books at how this was done, and she decided that she was comfortable with the coil method of pottery-making. Having a few friends who helped her with her little tool collection, proved to be worthwhile in her creating designs into the clay.
Friends with Catawba Potters
Being resourceful and finding her own inspiration and techniques became an endearing quality, especially when it came to aligning herself with people who would help her expand her skills as a potter. She became friends with some Catawba potters who traveled to Cherokee, and also became friends with Lillie Bryson, which would become quite a productive relationship. They would gather clay together, gain insights, and share information, proving that who you know can make all the difference in advancing your career. Sound familiar?
Sometimes you need a little bit of luck too. In her path to becoming one of the great Cherokee people to make pottery, she was invited to the Southeastern Fair in Atlanta. This is where the highly reputable Maria Martinez was. Youngblood would watch her there with great interest in her techniques. Most of which included her work in revitalizing black-on-black Pueblo pottery. While there's some controversy over whether this lead to the development of the double-spouted wedding vase, it became a staple of her fantastic work.
The Most Identifiable Person
Her work with this form of pottery became a style that quickly credited her with being a pioneer among Cherokee people in crafting the rich black color associated with her work with blackware. Whether or not it was a source of inspiration from Pueblo pottery methods is irrelevant; Youngblood is the most identifiable person with this technique. Her enthusiasm endeared others to associate her with this form of pottery.
Amanda Crowe
Knocking down stereotypes among Cherokee people is one of the many things we can credit Amanda Crowe for. Most people don't always associate women in carving. However she crafted her way into the male dominated landscape. This was with a style that made her an important figure despite her gender.
She was born to a Cherokee father and an Anglo mother. Her earliest memories are of herself with a knife in her hand. This was helped along by the fact that her brothers were both quite good at carving. With her uncle being GoingbackChiltoskey, she already had the tools to establish herself with the craft. She was already selling her own artwork by the time she was just 8 years old.
Art Institute of Chicago
After going to Chicago, where she went to Hyde Park High School, she got a scholarship from the prestigious Art Institute of Chicago. It was there that was introduced to modern sculpting. Despite many instances of her working with clay, stone, and metal, she preferred to use wood in creating her carvings. She felt that wood worked best in her creations, especially when it came to making three-dimensional objects. It was all the imperfections in the wood that would further her love for this particular medium.
In her post-college career, like most Cherokee people, she came back home. This is where she would set up shop in thePainttown community. When she became a teacher shortly thereafter, she would then shape young minds and find this quite the rewarding experience. She loved to teach. She also loved when a student would enter their work in a competition and win recognition for their work.
High Honors
She herself would be regarded as a highly respected member of the Cherokee people. This was by the time she was just 30 years old. Crowe had already won high honors that usually took other crafters much longer to be recognized for. Her work was featured in several Southeastern museums that were highly regarded. Her work even received international attention as she would participate in several expos in India. She added published author to her growing achievements when she penned an article for a Girl Scout magazine. It explained the process of carving to a young, impressionable readership.
Here at home, some of her work was shown at the Qualla Arts and Crafts Mutual cooperative among other Cherokee people. Included in this exhibit were ceramics and wood carvings that demonstrated her diversity in working with different types of wood. Her most cherished pieces that were displayed were of animal carvings and several human figures.
Popular Animal Carvings
Creativity was a trait that she perfected over time with her many impressive carvings of many different animals. She was best known for carvings of the most popular animal in the Smoky Mountains - bears. The most appealing thing about these bears is that they were given human-like postures that gave them more life. She would even dabble in some abstract work with these bears. She consciously focused more on movement of creatures, instead of relying too much on details.
You would think that someone of her nature, and being one of the great Cherokee people in the Arts and Crafts field, you would understand if she didn't have time for anything else. Not only is this incorrect, it only adds some mystique to her legacy. She made time to do hunting and fishing, as if what she was doing already wasn't impressive enough. In fact, she was actually a very avid outdoor person. She also worked on cars and tore down an old log home, moving it onto her property. There are other awards that cemented her legacy. They include an honorary doctorate from the University of North Carolina - Greensboro, recipient of the North Carolina Folk Heritage Award, and made a Life Member of the Southern Highland Craft Guild.
Conclusion
A visit to Cherokee, North Carolina will give you a history lesson. However, it will also immerse you into the vast work of Cherokee people. It was also give you an idea of what they did to make a living. Much of this was done through their fantastic sense of creativity. A sense that given the tough times they endured. Therefore, they would find a way through artwork to make a good living for themselves and their children.
A visit to the Qualla Arts and Crafts Mutual is an extraordinary place. It's full of great artwork done by many in the Cherokee community. Here, you can bring home some special, one-of-a-kind pieces that were handmade. You simply won't find any Made in China items. This is artwork that truly speaks to the spirit of the Cherokee people. A visit to Cherokee should include a stop at this magnificent maze of masterful creations. This is where you'll find it hard not to take home a priceless piece of history.