Wears Valley is a beautiful unincorporated community on the edge of the Great Smoky Mountains National Park. In this area you can find many things to occupy your time; you can even spend your entire vacation here if you wish. With its plentiful greenery and endless mountain views, there are many different shops and restaurants that also cater to hungry tourists and locals alike. It would be a shame not to try some of these mom and pop establishments when you are visiting! They serve fantastic made-from-scratch meals that are rivaled only by many families' grandmothers cooking. The following is a list of seven of the great restaurants you can find by visiting Wears Valley.

Hillbilly's Restaurant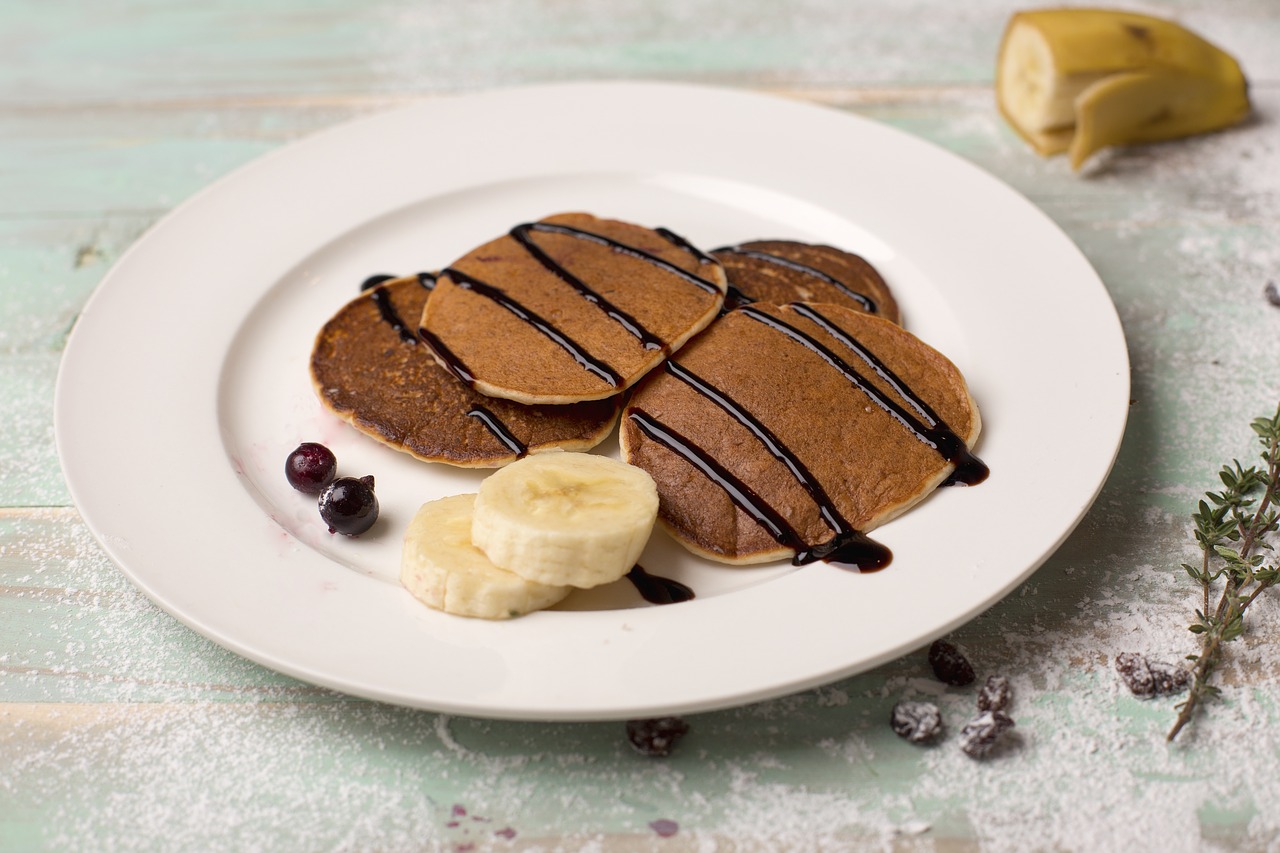 This restaurant underwent a few name changes in the past. However, a few years ago the owners changed the name. At the same time, they decided to build a themed restaurant to honor the name change. You guessed it, it has a "hillbilly" theme! The inside has items that make you think of people making the best of what they have. These items include an actual 1953 Chevrolet truck in the middle of the dining room, an old bicycle, gas cans, barrels, wagons, old photographs, and a moonshine still.
They even encourage people to write their name or a message with a marker on the truck that has--as you can imagine--been covered on every square inch. They have a limited menu with the standard breakfast and lunch items: pancakes, french toast, meats, and sandwiches for lunch. This is largely due to the fact they are only open from 8-2:30 daily. If you would like to know what is a must try here, it seems that the most talked about item from customers are their cinnamon biscuits. The best thing you might say about Hillbilly's--besides the food--is the price! A meal is easy on the wallet. For a mom and pop place with a little bit of flair, this may suit your appetite to start your day in Wears Valley.

Elvira's Cafe
This cafe has only been serving hungry guests since December 2012. However, it has quickly became a restaurant that has built a great word of mouth following. It is a favorite to many visiting the area. Elvira's story is not unusual, given the fact there are many people here on a summer work program. She loved it so much that she made East Tennessee her permanent home, and with her Russian heritage, she is mixing that in with Southern favorites, making it a unique place to enjoy a meal. The hours are also unique: they are open daily (except Sunday) from 7:30-2:30; however, they close for 2 hours, then re-open until 8:30.
Their breakfast--which is only served until 11--offers up locally made ingredients. This includes Swaggerty Sausage, Cruze Dairy Farm, Old Mill Buckwheat Flour, and Valley Farms eggs just to name a few. The breakfast menu also includes an impressive and diverse offering of crepes. Made with buckwheat flour, the crepes are a customer favorite featuring a Chicken and Grits Crepe, Feta and Spinach Crepe; and the unique sweet crepes that include Berry Buster, which has creamy ricotta cheese and pecans, along with fresh berries; and Hazey Nana, which has Nutella, strawberries, banana, and almonds. This tells you right away that are not eating at a traditional Smoky Mountain pancake restaurant! The creativity is really a shining star on Elvira's Cafe. Those that are sensitive to gluten will be happy to know that they have Gluten free options that only add $1 to the entree.

If you missed out on their breakfast crepes, you can also order crepes featured on their lunch menu. With options such as a Veggies Delight, a Chicken Cafe, and a Roasted Turkey Crepe, you should have no problem finding your crepe fix. There are also standard lunch items that include burgers and sandwiches with or without a meat option.

Elvira's Cafe closes for a couple of hours to prepare the kitchen for their special evening menu. These entrees are priced reasonably. They include Southern favorites like Country Ham Steak, Fried Chicken Tenders, and North Carolina Mountain Trout. In addition to a few seafood entrees are some Italian favorites such as Spaghetti with Meatballs and Chicken Parmesan. Each entree comes with two sides with choices! These include Fried Okra and Pickled Beets mixed in with your more traditional side items. Elvira's also has a small kid menu for the young ones in your party. To view their full menu of delicious items with a Russian twist, go to elvirascafe.net if you are feeling hungry.

Friendly Falls
This place is famous for taking the tourist by surprise with its array of entertainment and shopping! This is in addition to its food selection, despite its limited offerings. Known by many as a hidden "gem", they are a great place to take the kids to go gem mining! Either before or after enjoying a meal. Here at Gnorbert's Magic Gem Mining, you grab a bucket at the store and take it to their creekside mining flume. You will go to work by scooping sand into the sifting box, putting it in the water, and shaking it around to see all the gemstones you can take home. This is a fantastic way for kids to have an activity to themselves! They will certainly enjoy and give them souvenirs from vacation.

Even with its limited menu, Friendly Falls Food & Stuff manages to still appease the appetites of kids and adults. There are no real entrees featured on the menu. It just includes items that would be considered appetizers to most family restaurants! There's a sampler platter that includes hummus, pimento cheese, and veggies; pimento cheese sliders; and corn tortilla chips with guacamole. Surprisingly, they do offer a limited variety of domestic and craft beers, along with the standard soft drinks. When you have little ones in tow, it is always nice when a small cafe has ice cream! They have it, as they offer ice cream cups, sundaes and soda floats that the adults will be sure to love too.

To add to the beauty of this place, they also are a business that does weddings and receptions for large groups of people. This may be an even better option than a chapel wedding. They offer the perfect setting, accommodating groups as large as 150. This is to offer a convenient one-stop venue for the wedding, food, and reception. For a look at the wide range of activities and fun that can be had at this breathtaking location, there are two valuable sites to find information: friendlyfalls.com and their Facebook page @FriendlyFallsFoodStuff.

Geppetto's Italian Restaurant
Fancy is not what you can expect when you walk in Geppetto's Restaurant--just some good old-fashioned Italian food. Open daily from 3-11, they serve up a range of Italian favorites!Customers keep coming in, even for multiple trips. The customers rave about their pizza with fresh mozzarella sauce, but their most talked about items on the review sites are their lasagna and garlic knots. Covered with a glaze of garlic, they have a nice golden brown crust. There's a nice doughy middle that awakens the taste buds.
You won't be disappointed to know that the ingredients--like the pasta--are hand rolled and made fresh daily with the love that an Italian would be sure to appreciate. The garlic knots are not merely an appetizer; they are served with a dinner entree, along with a side salad. If you haven't filled yourself up already, Geppetto's has traditional Italian desserts that should also be tried! There's New York style cheesecake, cannoli, and Italian Lemon Creme cake. So if you're out in Wears Valley and have a hankering for some Italian grub, Geppetto's will serve your needs well.

Grandmother's Kitchen
There probably isn't a more fitting name for a mom and pop restaurant in Wears Valley than Grandmother's Kitchen. Even more fitting is the description of the place by people who come here for breakfast. They say it has a nice, homey feel that gives you the impression you are in grandma's log cabin home. The dining area inside actually has cupboards built in with kitchen items displayed on top in an organized fashion. The outside features a pretty wrap-around porch with a number of rocking chairs lined up to view the magnificent Smoky Mountains.
Their most popular dish would have to be the homemade biscuits--giant and golden cathead style--and gravy which customers describe as some of the best they've ever had. The desserts can vary by the season. Typically include pies such as the traditional pecan, key lime, coconut cream, lemon meringue, and--for the chocolate lovers--Reese's pie and chocolate satin (not silk) pie. Grandmother's Kitchen--where grandma is actually named Mary Shinlever--is open from 7-3 daily and also features a lunch menu too. It is another fantastic option on this scenic road for a high quality and home-cooked meal.

Pawpaw's Kajun Kitchen
Louisiana-style food is no stranger to the Smoky Mountain region. It's represented quite well with restaurants scattered all over the area. It's a good reason why people from Creole country visit the area often. From barbeque to Poboys, this restaurant has a little bit of Southern flavor with some Louisiana spices thrown into the pot. Pawpaw's is recognized as one of the most popular places to eat in the Sevierville and Wears Valley area. With a menu as diverse as theirs, it's little wonder why. Many people come here for their great selection of crispy and flaky catfish done several different ways; guests also love their poboys and one of the more popular Louisiana dishes, gumbo.
A dish they had not served when they opened--barbeque ribs--is now featured on their menu. Poboys are served 4 different ways here: Roast beef, shrimp, catfish, and oyster; they are served with fries and are dressed with lettuce, tomatoes, and mayonnaise. Popular New Orleans bowls include Shrimp and Okra Gumbo, Chicken & Sausage with Jambalaya, and Red Beans and Rice; these bowls come with a side salad and bread. If you want a phenomenal experience to go along with some tasty food that originates from the Gulf of Mexico area, then Pawpaw's will welcome you in.

Valley Bake Shoppe and Cafe
This restaurant is known just as much for being a bakery as it is a cafe! That's not necessarily a bad thing. As you come down Wears Valley Road, this place appears to be another nice log cabin type of store. However, you would be surprised that it offers much more. What's so inviting about these establishments is how much it makes you feel like you are walking into someone's home. It's like they're welcoming you to the area by cooking you a nice Southern meal; this is no different here.
They serve a fairly limited breakfast, but they open bright and early at 7 in the morning. You won't find large pancakes here, as they serve breakfast wraps and biscuit sandwiches along with grits and oatmeal; it's nothing fancy, just a good 'ol Southern style breakfast. For lunch, Southern is their specialty here too, with Grilled Pimento Cheese and a Chicken Salad Croissant being represented.
Offering food at a great value is also something that is not typical in tourist areas but is common here along with many other places. This is evident with their breakfast wrap priced at $4.75, but almost big enough to be shared. Friendliness and Southern hospitality are not lost here either, as owners--appreciative of all the visitors that bring their business--often take the time to conversate with their hungry guests. If it smells like a bakery and not a cafe when you walk in, you can be excused. Their fine establishment also treats guests with a cache of fresh baked carbohydrate goodness--yes, these do include donuts. Their full menu and pastry selection can be found on their website at www.valleybakeshoppe.com.

Wears Valley has you covered when it comes to spectacular views, fascinating little shops, and especially, restaurants serving great homemade food. Luckily, most of these restaurants have all three things going for them. If you haven't already been convinced that Wears Valley is a great place to visit, based on their selection of restaurants, take a peek at visitwearsvalley.com for a list of places to stay and things to do.