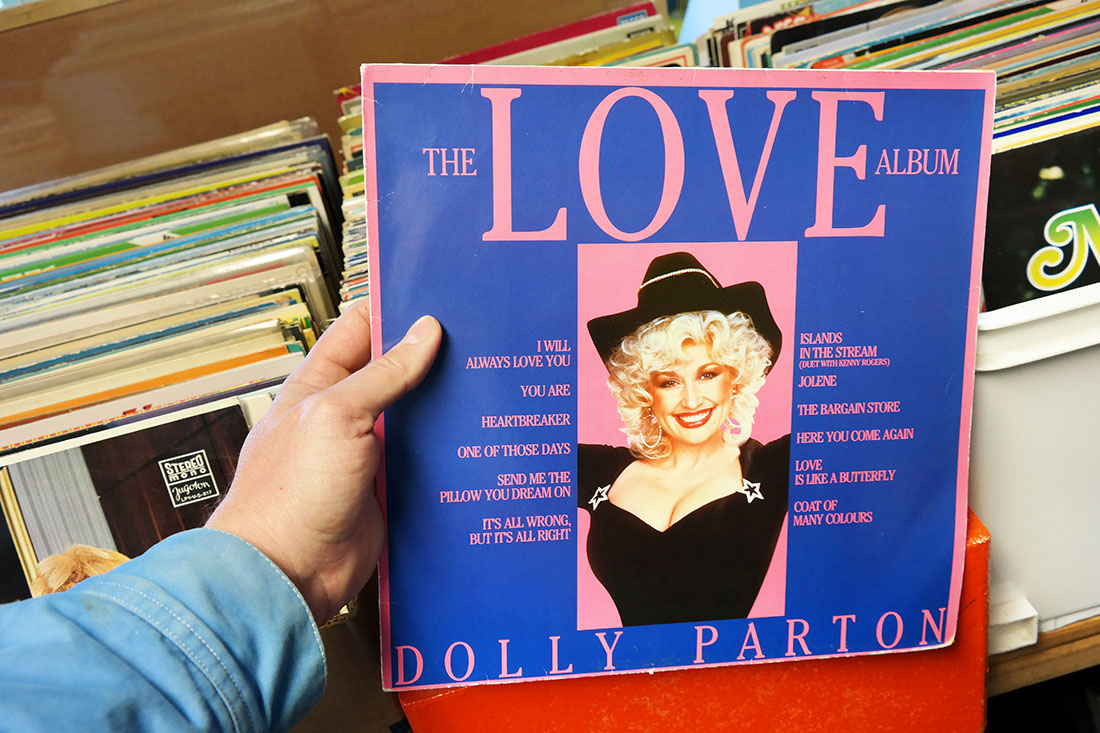 Most people are aware of Dolly Parton's many different achievements in her life. This is whether you just have a passing interest in her music or are aware of her Dollywood theme park. Through her accomplishments, which have taken her from her remarkably prosperous career as a singer and songwriter, to her more recent work that includes philanthropic efforts that have benefited many people--not just in East Tennessee, but to families throughout the United States.
It has been quite evident that Dolly Parton's contributions have not gone unnoticed to the general public. She continues to serve as the area's tireless--and most generous--citizen. She has certainly done an abundance of things to help the community in which she grew up. The amount of work she has done will hopefully make you see what kind of legacy that she has been cementing for herself.
Born Sevier County
As many of you already know, Dolly Parton was born in Sevier County. However it was in the remote area known as Locust Ridge. Much of her charity work can be traced back to this period. This was when she described her situation with her family as loving, but "dirt poor". Their one-room cabin provided her and 11 siblings with very little privacy. Their father--who was a self-sufficient farmer and construction worker--struggled to help keep the family afloat. He paid their doctor in cornmeal for delivering his children. What inspired Dolly--and provided her with a much needed social outlet--was growing up with a strong church background . It gave her an opportunity to showcase her burgeoning musical talents that included learning how to play the guitar.
During Her Childhood
During her childhood, Dolly began performing on many different radio and television shows. She eventually performed at The Grand Ole Opry and met with country music icon, Johnny Cash. He encouraged her to follow her dream of becoming a musician. Not long after moving to Nashville, she signed a publishing deal that made her a working songwriter in the industry. Eventually, it became clear that she would become a solo artist. After spending her first years recording many successful duets with fellow country musician Porter Wagoner, she would split with him. She then struck gold as a solo artist drawing creative inspiration from the time she spent with him.
Motion Pictures
Over the years--in addition to becoming a prolific songwriter and musician--she also has appeared in many motion pictures. Most notably "9 to 5" and "Steel Magnolias. Her accomplishments as a recording artist--whether it has been pop or country--have been nothing short of staggering. 26 of her songs have reached the top of the Billboard charts: a record; she has also had 42 top ten country albums: another record.
During a career that has spanned 40+ years, she has released 112 singles that have at least charted on Billboard. This is a testament to her prolific writing. She adds that she's probably written at least 3,000 songs as part of her repertoire. Since her honors and achievements are just too long to go into detail, it is important to realize what truly makes Dolly Parton into the icon that she is--and not just was.
Herschend Family Entertainment
With Dolly Parton becoming a very wealthy woman, she decided to make the move into the business world. She became a co-owner in the Herschend Family Entertainment company. Then she repackaged what was previously known as Silver Dollar City into Dollywood in 1986. This involvement led to the opening of the wildly popular Dixie Stampede theater--which opened in Pigeon Forge in 1988; Dixie Stampede now has locations in Branson and Myrtle Beach. Dollywood expanded the park in 2001 due to the number of highly successful waterparks that were popping up all over the country and named their version Splash Country.
Recently, Dolly Parton changed up the theme of her Lumberjack Adventure and renamed it Dolly Parton's Smoky Mountain Adventures. This was as a tribute to her early memories as a child in rural Sevier County. Her reach with the Dollywood name has expanded to include a full service resort and cabin-style lodging in the Smoky Mountains. It offers outstanding views while also being conveniently located near the Dollywood theme park resort. This place entertains millions of guests every year with a one-of-a-kind experience. It just can't be felt at your run-of-the-mill amusement park.
The Dollywood Foundation
After jumping into business ventures, Dolly Parton began to focus her efforts on humanitarianism beginning in 1988. The Dollywood Foundation initially was primarily a way of raising money for high school students at local East Tennessee schools. Dolly wanted members of her fan club to do more to help children. This was an important springboard to launching this program, helping millions of children every year. The Buddy Program was one of the early works of her foundation where you signed a contract with a friend. Then upon both graduating high school, would bank $500. While at first this seemed rather insignificant, it actually produced results. The dropout rate reduced to 6% and provided a much needed boost of motivation for children to stay in school.
Imagination Library
Dolly continued her goodwill by launching the Imagination Library to the children in Sevier County in 1995. She wanted all children rich or poor to have easy access to books by providing each family--with a child under the age of 5--with a book every month that would be mailed directly to their home. It is difficult to imagine how successful this program would end up being--even from Dolly Parton herself. Five years after the program was started, she announced that so long as the community wanted to partner with her, she would make the Imagination Library a reality for kids well beyond the East Tennessee area of Sevier County.
As a result, some 1,600 communities would jump onboard the program. Its reach stretching to Canada, The United Kingdom, and even Australia, making it the largest literacy program in the world. The number of children involved is now over a million registered. That means there are over one million books every month going to kids. They are excited to get that special gift mailed to them 12 times a year. There are also tangible results that have been gathered showing literacy rates for early childhood spiking for those involved in the program.
Continuing Its Presence
The Imagination Library has expressed a firm interest in continuing to build its presence. They show no signs of slowing down, the team is looking at expanding its global reach. If the community in which you live does not yet have such a program, you can get involved by contacting one of Imagination Library's "Regional Directors". They will assist you in becoming an important part of the team of helping early childhood literacy.
Scholarship Donation
Recently, Dolly Parton announced that she was giving away a $30,000 scholarship to a 2 year old Arkansas girl who enrolled in the Imagination Library program. Once she graduates, she will be eligible to use this scholarship. This could grow to $50,000--to go to the college of her choice.
Aftermath of the Wildfires
Another arm of The Dollywood Foundation was created in the aftermath of the November 2016 wildfires. These fires caused millions of dollars in damage and affected many Gatlinburg families. With everything that Dolly Parton has done for the community already, it was no surprise that she announced The People's Fund would benefit families who lost their home in the fires to the tune of $1,000 per month for up to six months.
She even held a televised fundraiser--Smoky Mountains Rise--to help spread the word, and it certainly accomplished that goal. Anyone could donate money to the fund. Some of country music's biggest stars sent checks for thousands of dollars each in support of Dolly's generosity. All told, almost $10 million dollars was raised. It was given to more than 1,000 families displaced by the total destruction of their homes.
Mountain Tough Recovery Team
After the six month period ended, all the money was distributed to the people who lost all their belongings. Dolly still made it a point to continue the efforts to get them back on their feet. This was by partnering with the Mountain Tough Recovery Team, providing them with an additional $3 million dollars. Their mission is to assist families with rebuilding efforts. This is also to provide them with the necessary resources to help them with financial aspects. It's also to help with the cleaning of property and rebuilding of their homes.
Many businesses in town have sold T-shirts with "Mountain Tough" and "Smokies Strong" messages. People can purchase these to benefit the efforts of Dolly Parton and the Mountain Tough Recovery Team. Every single dollar of these proceeds went to this program. They have a direct effect on getting people on the path toward normalcy. In recent months, the team has partnered with other agencies and service organizations in rebuilding homes; in July, they partnered with the ASP (Appalachia Service Project) and dedicated the first home in what will eventually become 25 replacement homes that will be built for families in the Gatlinburg area.
Wildfire Scholarship Fund
Of course, Dolly's sincere efforts to help the children's learning throughout the years would have to extend to those who unfortunately lost everything in the fires. The Wildfire Scholarship Fund was set up by Parton. It offers each affected junior and senior in Sevier County with a $4,500 scholarship. It goes toward the college of their choice. Further proof that Dolly Parton tries not to leave out any details to help families in need during this hardship.
Dolly Parton was front and center for these recent events. However, she has done other publicly visible charity events near her home base as well. In 2006, Dolly made a pledge for $500,000 for a $90 million dollar, 79 bed, hospital and cancer project in the area that became Fort Sanders Medical Center. She even held a concert at Smokies Stadium--attended by a packed crowd of 8,000--to raise additional funds for the project. What made it special for her, personally, was the fact that it would named after the doctor who delivered her, Dr. Robert F. Thomas--a foundation, in his honor, that she headed as the money was being raised.
National Causes
With so much going toward her community, she still has time for national causes too. She has been lauded by efforts to save the bald eagle, earning her a partnership award from the U.S. Fish and Wildlife Service. Her philanthropy also did not go unnoticed from the University of Tennessee's College of Arts and Sciences; she received an honorary Doctor of Humane Letters from the University in 2009. This was as a result of her advocacy of children's literacy and being the ultimate ambassador for East Tennessee. Other charities that she has supported are far ranging and reaching. There's the Barbara Davis Center for Childhood Diabetes, Boot Campaign, Cancer Research UK, Dogs Deserve Better, Operation Once In A Lifetime, Save The Music Foundation, and certainly countless others.
Conclusion
What else can be said about Dolly Parton that hasn't already been mentioned? She is already a great philanthropist with lots of information available about her charity work. There's also no doubt much more happening behind the scenes. She has always shone as a beacon of light to her community. It's important to note that that as her fame and stature grew, she never forgot about her upbringing. Even as a musician, actress, author, businesswoman, and producer, she remembers the people who made it possible for her.
She came from real poverty in rural Sevier County to a net worth of half a billion dollars. It would be easy for someone to not want to associate with her previous life - but not Dolly. She continues to spread her kindness all over the world. She often comes back to East Tennessee to give people positive messages and inspirations. If you ever want to put a face to southern hospitality, think of Dolly Parton.