Vacations aren't cheap. There are many places to go on vacation where you need the standard hotel room, food, gas, and fun money that comes with your typical vacation. The Smoky Mountains is really no different. However, the National Park are right here and there's no fee required for entry. It is possible to stretch your vacation dollars without sacrificing the enjoyment from time away from the real world.
Do you plan to spend much of your time in theatres, restaurants, arcades, and go-kart tracks? Then you will be happy to know that there are still many ways that you can save a few dollars! Especially if you really want to take advantage of all the nice local places the Smoky Mountain region has to offer. This list will give you a specific guide to saving money in the Smoky Mountains.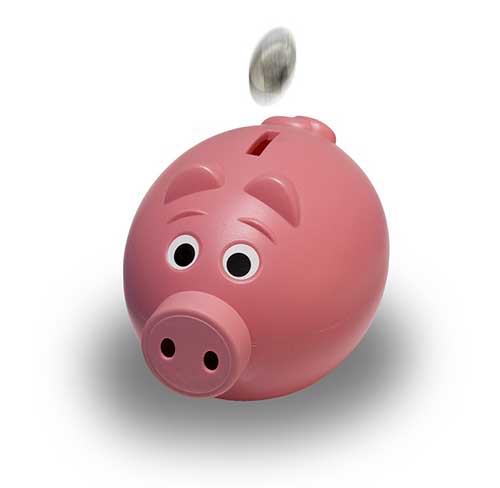 Coupons

Did you start off your vacation without some paper coupons? There are several stops on the way into town that can give a pretty nice start to save cash.
Sevierville Visitors Center--
Located just two miles from Exit 407 heading into the Smoky Mountain region, this one provides travelers with information and attractions in Sevierville and the National Park. Included in this information are brochures that contain coupons for food and activities to stretch your dollar on vacation. They are open Monday-Friday from 9am-5:30pm during most of the busy season, but they will be closed on major holidays.
Pigeon Forge Welcome Center--
Another fantastic place to pick up information is right off the Parkway in Pigeon Forge. They are a 5400 square foot facility that also features a theater room and loads of informative brochures and coupons inside. They're open Monday through Saturday from 8:30am to 5pm. They even have Sunday hours from 1 until 5 in the afternoon.
Gatlinburg Welcome Center--
This is located on the spur just before entering Gatlinburg, and they are open during the week from 8:30am-7pm. In here you can even find menus to go along with the information and coupons needed for your vacation. Also inside are helpful employees. They are more than willing to help you with ideas and tips to make your vacation stress free.
These are all excellent choices for gathering the necessary discounts for your trip. However, if in all your excitement you forgot to stop at any of these centers, you are still in luck. You can find many of these same brochures in retail shops or restaurants. They are sitting either inside the establishments or outside on stands at various locations. In case you are wondering exactly what kinds of deals you can gather from these guides, below is a list of some of the places with the best discounts.
$2 off each member of your party at Rainforest Adventures Zoo in Sevierville
2 free admissions to Country Tonite show in Pigeon Forge for staying at Park Place On The River in Gatlinburg
10% off pretty much anything in The Old Mill Village Shops in Pigeon Forge
15% off lunch and 10% off dinner at any Bennett's Pit BBQ location
10% off breakfast at Flapjack's Pancake Cabin at any location
$3 off any admission to Guinness World Records museum in Gatlinburg
$4 off adult admission to Impossibilities featuring Erik Dobell and Chris Collins at the Iris Theater in Gatlinburg
2 free shot glasses with the purchase of any Doc Collier Moonshine bottle in Gatlinburg
Chocolate Monkey has a VIP card that gives you 10% off your purchase. Italways offer a buy 2 get the 3rd free on pieces of their awesome fudge
For fans of Ziplining, Legacy Mountain in Sevierville has a $20 off their selection of 7 different ziplines and 3 rope bridges
As you can see, there are many fun and tasty things that you can experience. Just do a little bit of research to save a few dollars on just about anything. The best thing is that it enables you to do maybe a little more exploration than even you have planned. Sometimes it's nice to do a little improvising, even if you like to plan things by the hour. Sometimes nature or traffic can throw off those plans, so a backup plan should always be in order.
Accommodations

When you are planning a trip to the Smoky Mountains, it is not quite as easy as figuring out a hotel in a big city tourist destination. You see, the Smokies offers a wide range of accommodations for the traveler. That makes it a bit tougher to figure out your method of stay. There are hundreds, if not thousands of options when it comes to hotels, motels, condos, or cabins.

Hotels--
When it comes to hotels, they are usually the cheapest of all the other options. This is simply because most usually either offer a continental breakfast or free donuts and coffee. You don't normally have to worry about bringing many of your own supplies. Plus the added fees with the other options can be a major factor if you're looking to save money. The following hotels are just a small list of what you can find for less than $100 per night in the summer. Just make sure they meet your specification before booking them.
Microtel Inn and Suites by Wyndham Pigeon Forge
Best Western Plaza Inn
Baymont Inn and Suites Pigeon Forge
Both Quality Inn hotels in Gatlinburg
Econo Lodge Inn and Suites in Gatlinburg
Country Inn and Suites by Carlson in Gatlinburg
Condos-- Condos offer generally a larger living area with a few extra amenities. However, they are lacking in one luxury being a continental breakfast. Most also offer a washer and dryer, large fridge, dishwasher, and a sink. These are things that don't come with your basic hotel. The best prices can be found at these condos:
Laurel Inn Condominiums in Gatlinburg
Oak Square at Gatlinburg
Mountain Village Inn Condominiums in Gatlinburg
Cabins--
These are the accommodations that most resemble the comforts of home. Depending on what you choose they may even exceed them. For the purpose of cost-cutting, which is the topic here, you are probably going to want something in the one or two bedroom range. Unless you have a bigger family--then you will need to spend a bit more for the larger cabins. Of course, there are many factors to consider when weighing your cost-saving options. You'll want to think about the time of year because many travelers take vacations in the summer. Therefore, the rates will be much higher at this time. You also need to consider taking a vacation during the weekdays, which is harder on working families. If you can do it, you can potentially save around $100 for about a five day trip.
Food

We all need to eat. Certainly this is the time when everyone is preparing for the much dreaded weight gain that comes along with a vacation! Especially in the Smokies, where butter and corn are staples of many places. The first thing you need to think about is bringing along low cost snacks. Think about things like peanut butter, crackers, and bread to eat for lunch. There are a few different grocery stores where you can buy some of these foods in the area. These include Food City, Wal-Mart, Publix, and Food Lion.
Limit the amount of times you go out to eat with free breakfast or two or three at your hotel. These are all you can eat buffets basically, so they may tide you over until dinnertime. If eating out for breakfast is a necessity, take a look at the menu of the place. Determine if a meal is going to be sizable enough that you can share it with someone. Hint: The Old Mill in Pigeon Forge and Crockett's Breakfast Camp in Gatlinburg are two places where the meal is much bigger than one stomach can normally handle.
Another cost saving option is taking advantage of free samples all over the Smoky Mountain area. You can easily make a small lunch out of trying out different dips, sauces, popcorn, fudge or whatever else you can find by going into the numerous shops in Gatlinburg, Sevierville, and Pigeon Forge.
Remember: please be mindful of whoever else might be sampling. So don't double dip and don't take more than one of any sample. Places that offer plenty of free samples include All Sauced Up, Old Mill Kitchen, and any place that sells ice cream, fudge, or both. They are more than happy to serve up a few free samples to get you to buy. The temptation will be there so go ahead if it is in your budget.
Take the Trolley

Both towns of Gatlinburg and Pigeon Forge have a very efficient Trolley system that gets people from place to place. There are various trolley stops located at points around the area. They are marked by color coded routes that each follow different paths in each town; there is also a trolley that takes you from Gatlinburg to Pigeon Forge and vice versa. A basic color coded route is only 50 cents and the longer routes run from $1 to $2.
The best advice would be to take advantage of the all day trolley pass if this is going to be your main mode of transportation for the trip. These can be purchased at the different visitors centers in the area for just $2 in Gatlinburg, and $2.50 in Pigeon Forge only at the Patriot Park Trolley office. A full detailed list of information about the Gatlinburg and Pigeon Forge Trolley can be found online. Check out www.gatlinburgtrolley.org and http://www.mypigeonforge.com/planning/fun-time-trolley/.
Visit The National Park

This is one of the cheapest ways to experience a Smoky Mountain vacation. With over 800 miles of maintained trails, there are plenty of options for the beginner to tackle. Some of the easier trails that are scenic and worth your time include Laurel Falls, Porters Creek, Elkmont Nature Trail, and Trillium Gap Trail to Grotto Falls. Another hike that you may consider is really not much of hike than it is a paved trek to the top, which is Clingman's Dome. Once you arrive at the parking lot, you will need to walk up a half a mile to get to the observation tower--some 6,643 feet above sea level.
This is a main factor in how surprisingly out of breath you might be at the top. You can spend as much time as you like in the Smokies; you may even spend more than half your time here and quickly realize how little money you end up spending on your vacation. There is no entrance fee for visiting the Great Smoky Mountains National Park mainly because the state wanted free and easy interstate transportation for its citizens. Any fee that could be imposed in the future would require the state to lift the deed restriction--an action sure to cause a ruckus with its citizens and fellow travelers.
Set A Budget

It is wise to set a budget when you are going on a vacation, no matter where it is you are going. This is best followed by doing plenty of research and setting a rough itinerary for what it is you want to do. If you have followed the steps earlier in the article, you can gather up your coupons of interest to you and figure a price for each attraction via the internet or phone call. It would be best to not restrict yourself too much if you want to indulge in a few souvenirs. Shop owners here are very helpful and rely on tourism for the well-being of their business, whether it is a small business or a local family of restaurants.
Feel free to compare and contrast the prices at similar restaurants in the area too. You may find that the price of pancakes at one pancake house is cheaper than another; look for many reviews or opinions to help you decide if this is a wise choice if this is helpful. Use some common sense in determining whether these reviews are biased or just not clearly stated. Finally, the best advice is to be very thorough with your research. You might be amazed at how much time it can take to plan a vacation, but it will save you from surprises and headaches that are the last thing you want to have on vacation.
Additional Tips and Final Thoughts

There are many ways to save on a Smoky Mountain vacation. You can have so much fun, despite watching your wallet in beautiful Tennessee mountains and adjoining tourist areas. A few other tips you may want to follow either before or during your trip include asking the place of business--whether it be your accommodations or restaurants you are looking at trying--if they offer any types of special discounts.
These include anything from military discounts to AAA auto club deals; they actually offer a nice discount at many hotels nationwide, and it may be worth it to take a close look at getting a membership, especially if you are traveling by car. It is quite possible to spend less than $1,000 on a five day Smoky Mountain vacation for four, even if you do a little variety and follow some of the steps here. Let that be your challenge when you decide to start planning your vacation